Do you want to improve your writing skills but don't know how?
Journaling is one of the most powerful techniques to explore and help you write original, thoughtful, and interesting content.
You'll write faster, express yourself better, and find clarity in your thoughts and feelings with the right journaling practice techniques.
Keep reading this post to learn all about the benefits of journaling and especially the article on how to make it a habit and a positive habit to meet your long-term writing goals.
Before we understand journaling, let us understand what is a journal and what the term journaling means in a writer's context.
What is a journal?
A journal is a personal space. Here we can express and put down our personal feelings, thoughts and emotions.
The fear that someone is going to say something when we disclose our thoughts or feelings is not there. It becomes easier for us to be free to explore and pour out all our thoughts in the journal.
What is journaling?
Journaling means recording your thoughts, emotions, insights, and reflections. You can do it daily or at regular intervals. It helps you to understand and reflect on your thoughts and feelings.
Is journaling good for writers?
Yes, Journaling is good for writers. It can help you to practice writing, gain clarity and improve your writing process.
So let's have a look at the amazing benefits of journaling
Benefits of journaling for a writer
"I can recapture everything when I write, my thoughts, my ideals and my fantasies."

Anne Frank
The benefits of journaling for a writer are profound. From dealing with negative thoughts to improving your writing skills and personal growth, it helps you to self-reflect, and become creative and better writers.
Here is a list of journaling benefits that can take you on the path of self-discovery
Improves your writing.
The main job of a writer is to write and if writing a journal can improve and boost your writing skills then there is nothing better than that. Once you start putting your thoughts in a journal, your thoughts start moving in the right direction. You will be able to pen down even your negative thoughts but in a more structured, positive and constructive manner.
Set, track, and achieve goals.
As a writer, the goals we want to achieve may sometimes seem quite challenging and we may not have the initial confidence to meet our goals.
Well, writing a journal helps us to set smaller achievable goals for ourselves and work on them. The accomplishment of these smaller goals provides the motivation and the confidence to move toward the bigger and more challenging goals that we once felt were out of our reach.
For eg. If we have set a goal to write a story it may sound challenging. Keeping a journal to write down all the ideas, characters, and events and working on it daily will help us in moving towards our larger goal of story writing.
Benefits of Journaling for writers
Here are my best tips on the practical impact that journaling has on your wellbeing and in boosting your writing skills.
Journaling serves as a source of reference
We as writers tend to read and research a lot but recollecting or remembering a piece of valuable information at a given point in time seems like an impossible task. Right.
Keeping a journal helps us to keep a record of events, ideas, thoughts and data which we can go back and refer to without the fear of forgetting or losing it.
Reduce stress and anxiety and improve mental health
In today's fast-moving world, stress and anxiety have become a part of our daily life. It is taking a toll on our mental health and we writers are no exception. With deadlines to meet and coming up with creative thoughts is a process that is bound to create a strain on the mental health.
Journaling serves as an outlet for the writer to process and pour out their frustrations, thoughts and emotions. It helps a writer sort out their thoughts, control emotions and balance mental health.
Establish a routine and be accountable.
Journal writing helps us to follow and create a routine. For example, if we decide to write on a given topic for 10 minutes every day, it creates a routine that we tend to follow. This helps us to maintain accountability and regularity which in turn will help us to be more successful.
Self-reflect with journaling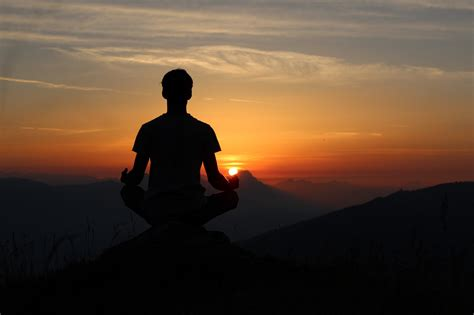 Writers need to be creative all the time. This puts a huge burden on them and they feel they need to fulfill these expectations which at times may not be possible. Journaling helps us to put our anxieties and thoughts pen to paper, sit back, relax, and reflect on what we have achieved.
Writing a gratitude journal also creates happiness for what we have achieved. It also helps us understand what we lack and what steps we need to take to improve them.
Boost your memory
Writing a journal has been shown to improve and boost our memory. It is a great way to keep track of memories, events, and activities that we as writers experience as we move through the journey of life. The act of writing itself is good enough to remember things that would otherwise be impossible for us to keep track of.
Organize your work
A writer does not focus only on the writing part. There are other aspects also which we need to take care of.
Journaling can help a writer to keep a track of everyday life: to-do lists, appointments, free time devoted to research, promotion of stories, articles and books, etc. Keeping a track of things keeps us motivated toward our work.
Find inspiration
As a writer, we use a journal to put our ideas, thoughts, interactions with people and the experiences of our life into it. Sometimes these journals and journal entries are silly but at times they could be interesting.
A rereading of these entries could serve as an idea or inspiration for our articles or stories. It is difficult to predict what experiences or ideas we have jotted down may prove handy.
Overcome writer's block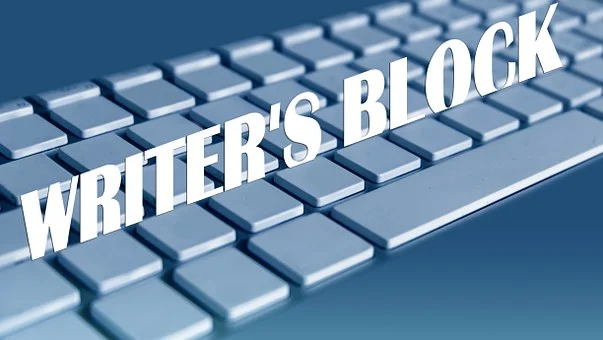 We, as writers, have experienced writer's block where our creativity slows down and we are unable to come up with new ideas and experiences to write about. Writing in the journal helps to clear the mind's mental clutter and pave the way for new thoughts.
Journaling in the morning(morning pages) is recommended every day to overcome this block and sometimes mindless journal writing helps us to open our minds to creative ideas.
Enter a state of flow
Journaling helps us experience stream-of-consciousness style of writing where we have a conversation with ourselves but on paper. This practice is possible only when we are in the habit of journaling
Journaling alone can help us use this style of expressive writing, where the content of expressive writing has no structure, no complete sentences, but writing down all our passing thoughts.
Improve physical health
Writing in a journal about our thoughts, traumas, feeling and actions has been shown to have a lot of mental health benefits. Here is the list of benefits
Lower our blood pressure
Improved lung and liver function
Better moods
Improved psychological health and physical wellbeing
Fewer depressive and avoidance symptoms
As you can see, the benefits of journaling are too many to ignore. Yes, you improve your writing skills but you also thrive personally.
12 Tips to leverage journaling and improve your writing
Here are my best practices for using your journal to boost how well you write.
1. Choose the right journal (4 apps to try)
Most writers prefer to write on paper as writing helps to relieve stress. The choice of journal is totally a writer's personal preference. It is preferable at times to keep a pocket journal as it fits into our pocket and is available whenever we need it.
Ideas can pop up at any time and anywhere, so a pocket journal could be very handy at times. It's useful for noting down quotes, and signboards that grab your attention or even when we hear something useful,
We just need to reach out to our pocket and write down everything in a minute. But pocket journals cannot be used for extensive writing. So here digital journal comes in handy.
Nowadays there are several applications and software that can be used to keep a digital journal. Remember to sync them to your cloud as we don't want to lose our entries or articles.
Penzu – a free software that allows you to create an online diary easily for no cost. It can be easily used on the web, mobile and tablets and can be accessed anywhere as it is saved on the cloud.
Evernote- a note taking app which helps you to collect and organize your text, pictures audio and video recording. It also brings your notes, to-dos, and schedules together so that you remember everything. These notes are also backed up to the cloud.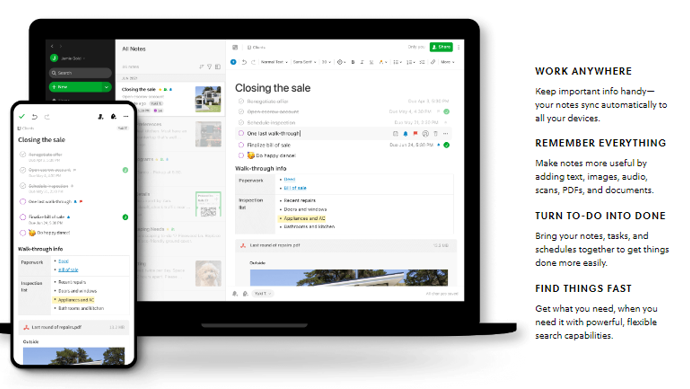 Journey – a cross-platform journal that helps you to synchronize your journal to the cloud and publish it on various social media platforms and blogs too.
Google Docs – an online word processor that helps you to create, edit and share your articles. You can work with multiple people, see the changes that they are making and comment and edit on their work at the same time.
These different digital journals simplify our work and are easily accessible anywhere. You do need to give it a try!
2. Set a time for journaling
Setting a time for journaling every day is very important. For me writing before bedtime is the best as I feel my creativity and thought process is at their best. I have found that this has improved not only my writing but has given structure to my ideas. It has also improved my communication skills.
Wondering what is expressive writing and why do we need to do it?
Well! Expressive writing is writing something very personal and emotional to us. Here we do not focus on spelling, grammar or punctuation. It is pouring down what is in our hearts and mind.
According to James Pennabaker, an American socio-pyschologist, expressive writing has been shown to improve physical health and work performance.
4. Focus on small goals and realistic ones.
It is easier to focus on small goals and that too realistic ones as unrealistic goals will lead to burnout and the sole purpose of writing will not be accomplished. Starting with 1000 -1500 words a day and setting a schedule for completing the task is of utmost importance.
5. Work in new and different environments
Choosing an environment or a place where we can sit quietly and pen down our ideas on paper is very important. Pampering yourself with a beautiful pen and a notebook or an online writing app, with the perfect coffee and the most soothing writing tunes is extremely important.
6. Keep a track of your progress
Keeping a track of the progress will make your goals achievable. Use a calendar to keep track of your goals and check them out once completed. It will help you track your achievements, focus on the areas that you need to work on and keep you motivated.
7. Create an outline
Before you write, it is always better to have an outline of what you wish to write.
List out the topics that you want to write and also the order of topics. Break the topics into sections, and subsections. Provide supporting details like images, links, statistical data and evidence if possible. When all these inputs are written in the journal your work you are able to move in the right direction.
8. Adopt Stream of Consciousness writing
One of the best tips for journaling is to write down all the thoughts that are in your mind without giving yourself a chance to think of what you are writing.
You set a timer for 5 or 10 minutes and then just write everything that's on your mind. You can freewrite and once you are done writing you walk away from your for an hour and then come back and reread.
It helps you to understand and reflect on your writing. It helps you to improvise on your work, create new solutions and new ideas that crop up when you walk away from your work.
9. Reread your journal writing
Why is it important to reread our journal writing?
Rereading your writing gives a new perspective to the thoughts and ideas we have written down. It gives us an opportunity to think of different directions the idea or thought can be taken to. Helps to identify new characters, new plots and a conclusion that could be the turning point for our story/content.
10. Be honest in your writings.
Mark Twain rightly said If you tell the truth you don't have to remember anything. It is always better to be honest with your writings . Whatever you write, it is your thought, your idea and your perspective and the best part is our journal is for our eyes only.
11. Let writing be a fun experience.
Writing a journal has to be a fun process and not a chore. It should be something that we should look forward to.
12. Use writing prompts
Writer's block is a problem faced by writers. Writing prompts help us overcome this problem. These prompts serve as a cue and give a direction to help us overcome the blocks that we experience while writing. Writing prompts help us to get better ideas and give a flow to our writing.
Here are a few sites that provide a number of writing prompts that help you develop new characters, situations and ideas. Let's take a look at them:
Creative writing prompts – It has a list of almost 346 prompts on a given page, almost one prompt a day for a year. Isn't that amazing?
Reddit writing prompts subreddit – Here you will find a list of user-submitted prompts on varied topics like sci-fi/fantasy/horror topics. You too can share your prompts on different topics.
Poets & writers prompts– Three different prompts every week one each for creative non-fiction, one for poetry and one for fiction. You can put your writing skills to test by using these prompts
There are even writing prompt generators to help you out:
Also, here are some prompts that I've come up with
What does world peace look like to you?
Describe a morning from the perspective of your cat
If you were the president of the world – what's your first goal
Write your autobiography changing one fundamental aspect of your life
Write a poem about the color red
Tell a story backwords
Write a blog post about careers in content writing
And so on. You need to practice these tips to get the most benefits from them. But rest assured, when you journal and keep writing, you'll unlock the creative side of your brain and become a better writer.
Conclusion
Journaling can be really fun. It is one of your best friends that remembers every idea, thought and emotion that you have made a note of. So why not give it a try and see for yourself where this journey of journaling takes you? I am sure you will start experiencing the benefits of journaling when you start putting pen to paper. So keep a journal and continue with the act of writing.
Frequently Asked Questions
1. What is the one big rule of journaling?
The only big rule of journaling is to write. It is not important how much you write, how long your write, when you write and for whom you write. The only thing that needs to be kept in mind is to write. Experiment till you are able to find that time of the day that works best for writing a journal.
3. Do I have to journal everyday?
The answer is yes. It is best if you dedicate yourself to writing a journal every day for atleast a month. Journaling can help you improve your writing, creativity and thought to process.
2. What are the points that need to be kept in mind while journaling?
Following points need to be kept in mind while you start journaling.
Choose the right kind of journal that best suits you. It can be digital or just a pocket journal depending on your choice
Date your entries as it helps you to remember when a particular event occurred.
Be honest
Write down your feelings on a day to day basis as it helps you to introspect.
Try to write down each and every detail like the place, time, environment, mood etc. Use your five senses while making your entries.
Guest Author: Jaya Anchan
I'm a preprimary teacher who recently transitioned into content writing. Writing has always been my passion, and I enjoy exploring topics like sustainability, journaling, content writing tips, and child development. I also love reading books on child development, communication, and marketing. Outside of work, I enjoy music, cooking, traveling, and socializing.